The KDE Community  is pleased to announce "KDE Meetup 2013". KDE meetup is the largest KDE event in India after conf.kde.in 2011 and the first large scale open source Meetup in Gujarat. It will be held on February 23rd-24th at DA-IICT, Gandhinagar and it shall be a really great opportunity for all those who wish to get started on Open source contribution to learn about it.  Our primary focus is to introduce people to the world of infinite possibilities of Open source development by teaching them about the basic tools for development including Qt. This event also appeals to those who are already familiar with the tools since there will also be specialized talks on certain topics by experts. Also there will be hackathons after the talks which shall make this event enjoyable and fruitful for everyone involved with Open source including teachers, developers and students.
conf.kde.in 2011, Photo by Kushal Das
We needed a forum to gather as many KDE contributors as possible at one place again after conf.kde.in 2011. FOSS events like those of KDE itself have been always concentrated around then same region in the country and we are trying to keep that going in another region as well.  So Indian KDE volunteers along with GDG DA-IICT came together to organize a conference solely dedicated to KDE with an aim to spread KDE and FOSS as far as possible. Our main target is to include more and more students from India in the KDE community and also to get them involved with Open source development and what better way to spread awareness and knowledge than to organise a really lively and enjoyable event which shall appeal to the students and combine the core elements of learning and fun. The expertise of the speakers and the quaint and cool campus environment shall also serve as prime factors in making the event a pleasant and extremely insightful one.
KDE
The KDE® Community is an international technology team dedicated towards creating a free and user-friendly computing experience. It is one of the largest international free software community. It has an integrated set of cross-platform applications designed to run on GNU/Linux, FreeBSD, Solaris, Microsoft Windows, and OS X systems.
To find more information about KDE, please visit  http://www.kde.org/
KDE-India is a group of volunteers who are a part of this community, and have been meeting up at various FOSS events in India and abroad. Over the last few years, there has been a substantial increase in contributions to KDE from India to various avenues like coding, localization, marketing, website/infrastructure maintenance etc. There has also been a lot of contributions as a part of programmes like Google Summer of Code and Season of KDE.
Event Schedule
The event is a two day conference to be held on the 23rd and 24th of February.
Pradeepto Bhattacharya, Shantanu Jha, Vishesh Handa, Rishabh Arora are some of the  speakers that shall be giving talks at the event. The talks shall introduce people to the KDE community and Qt Development. KDE workspaces and applications, Nepomuk and KDE Edusuite shall also be covered in the talks.
Apart from the talks there will be hands on workshops wherein the experts shall be teaching everyone about Qt application development and also help them with bug fixing in KDE appss. This shall be followed by hackathons for all those enthusiastic participants who wish to take the learning process a notch higher and want to delve further into bug fixing or development and they shall be guided by the Open source developers.
We are still working on the agenda, you can check it out here.
Venue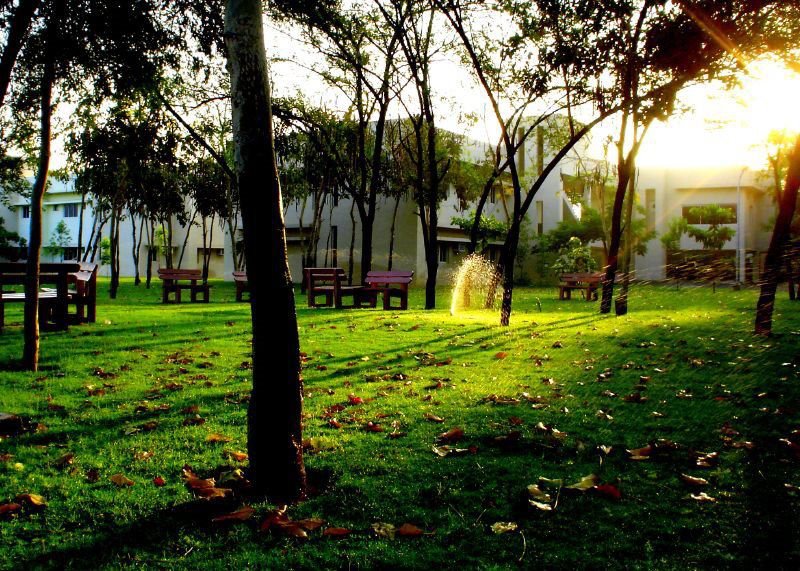 DA-IICT is Located in the peaceful city of Gandhinagar, the capital city of Vibrant Gujarat, which is on its way to becoming an IT hub. While at a distance of just 17 kms from the international airport and with an efficient public transport system in the city, the beautifully lush and green campus of DA-IICT serves as the perfect environment to host such events. With incessant Wi-Fi access throughout the campus and fully equipped computer laboratories, the event can go on uninterrupted with adequate provision of all the necessary equipments.
Dhirubhai Ambani Institute of Information and Communication Technology(DA-IICT) is included in the top ten Technology Schools in the country and is ranked as the topmost private technology university in the country.
Also, last year 17 students from the institute were selected for the google summer of code internship program out of which 8 students were selected in KDE. This was the highest number of selections from any university in India.
Registration
Registrations for KDE Meetup are open now.  Do not pass on the opportunity to become a part of the most amazing community.
The early bird student registration fee is only ₹400.
For more details regarding the event, please visit our website.
Special thanks to Devaja Shah for helping me in writing this article.